Lexington House (1881) is listed on the National Register of Historic Places. Originally built as a fresh-air retreat, this elegant waterfront hotel was home to a several theater companies, dance companies, performing arts centers and now, LexArtSci.
In 2021 LexArtSci brought four ground floor gallery spaces into service. New 400A electrical service was installed. LexArtSci installed new wood deck providing safe entry into the doors on the south facade. A summer gallery opening celebrated the work of local and developing artists. LexArtSci welcomed the general public at no cost.
LexArtSci's goal in 2022 is to restore the veranda and the east and north facades of the Lexington House, to create several residential units and to return creative studio spaces back into service. Donations are welcome.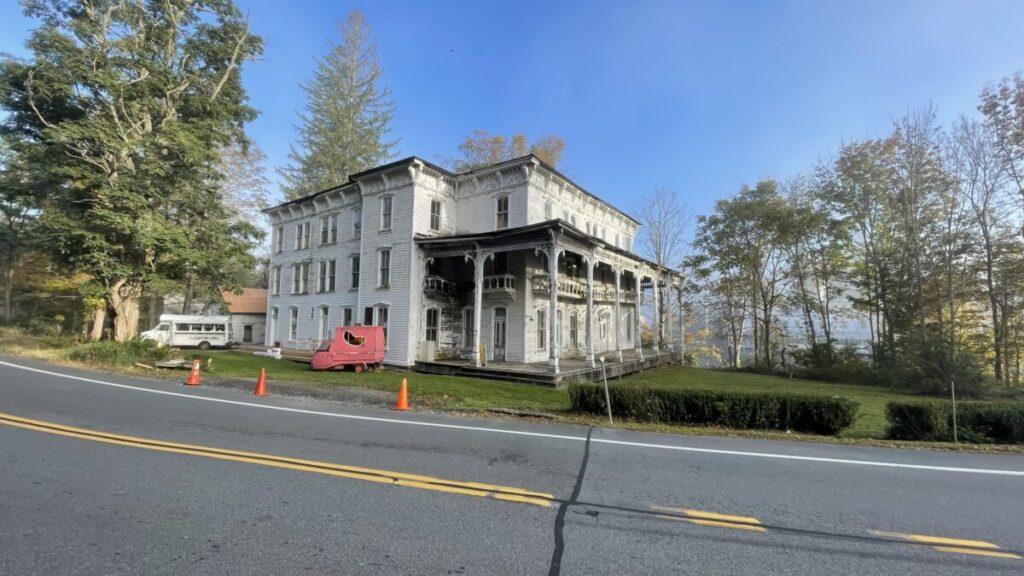 Archive