Upcoming Events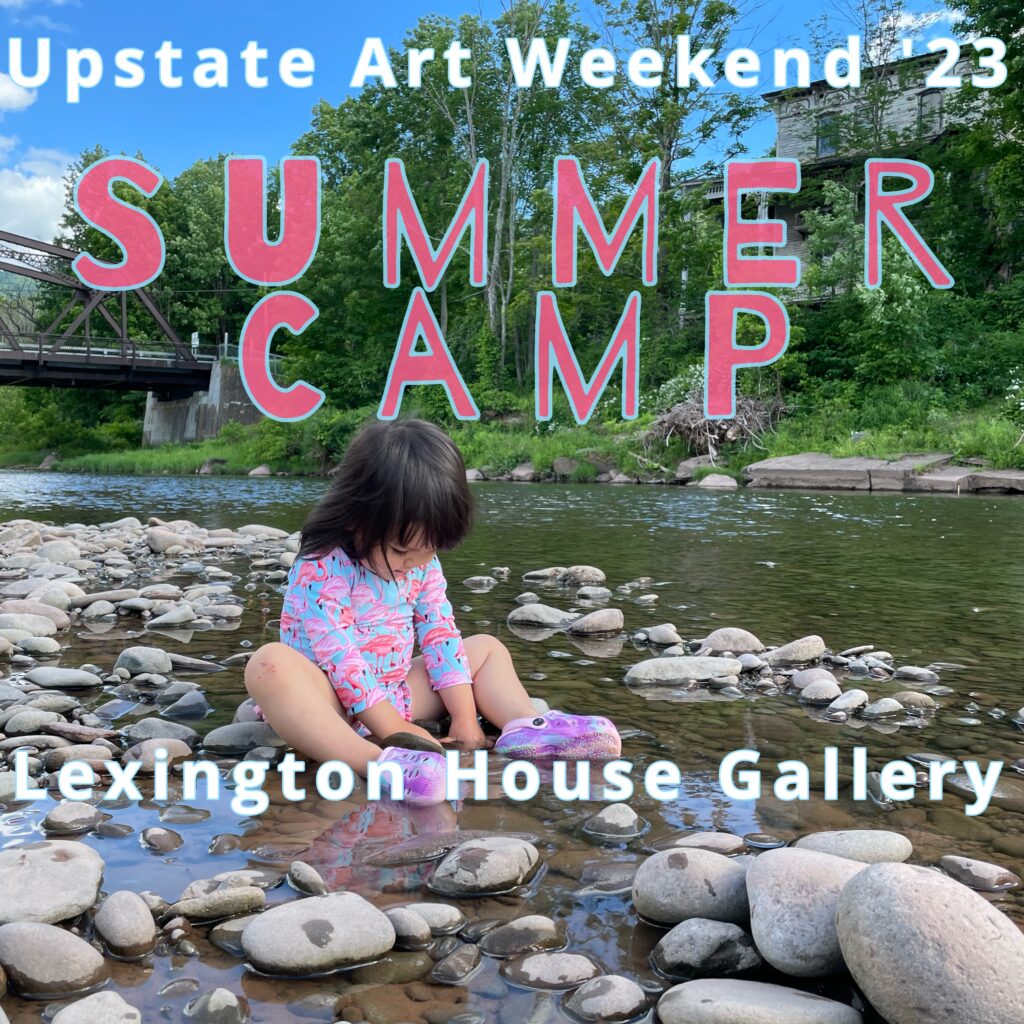 July 21-24, 2023 (and two weekends thereafter) – LexArtSci is again on the map for Helen Toomer's Upstate Art Weekend. Curator Jill Benson is organizing Summer Camp, a cadre of artists in the Lexington House Galleries for the second year in a row. It promises to be another exciting show. Pack a swimsuit and save the dates.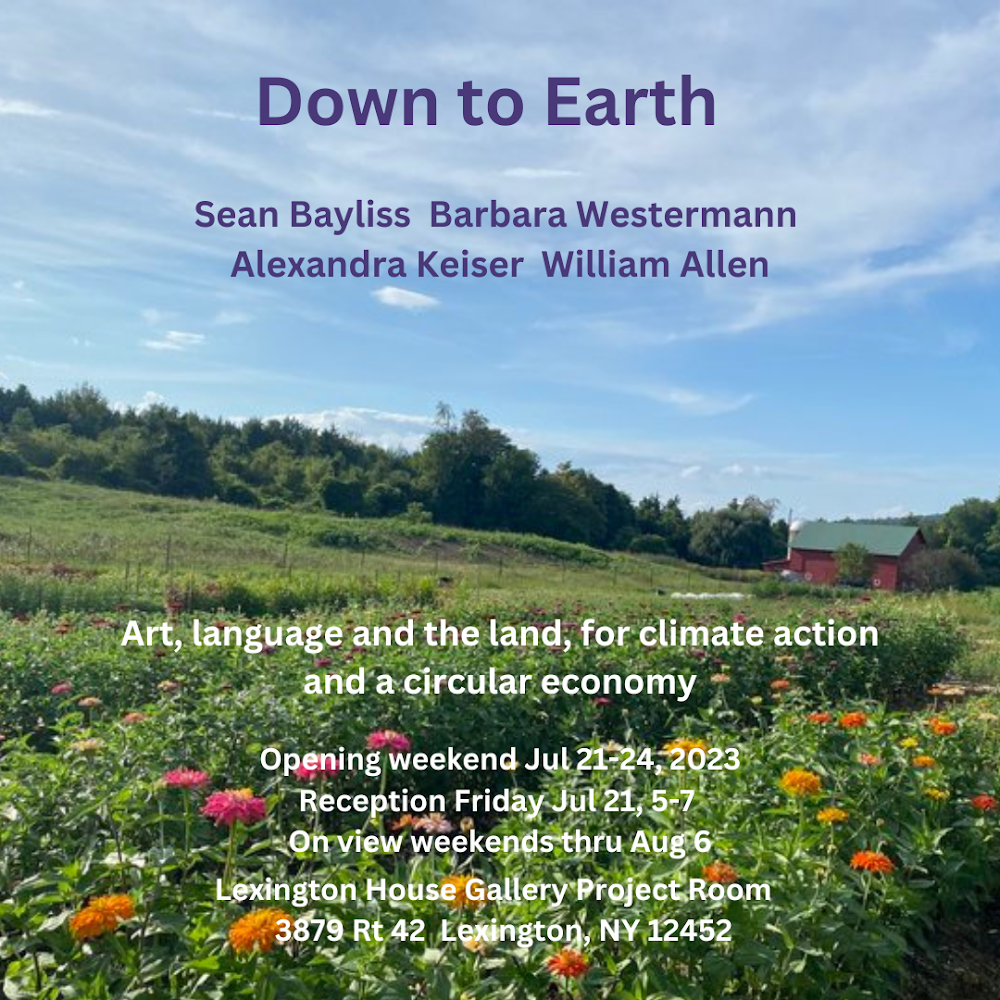 Inquire about LexArtSci's ongoing "freeform artist residency" program.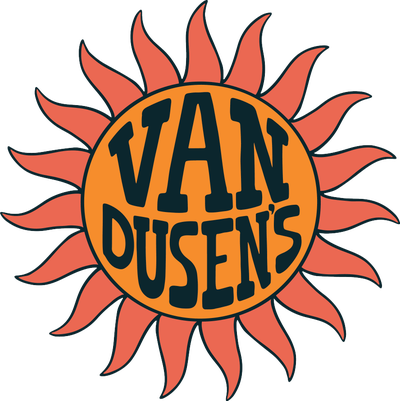 4021 New York 42
Lexington, NY 12452
info@van-dusens.com.
Let us know how we can help you!
Past Events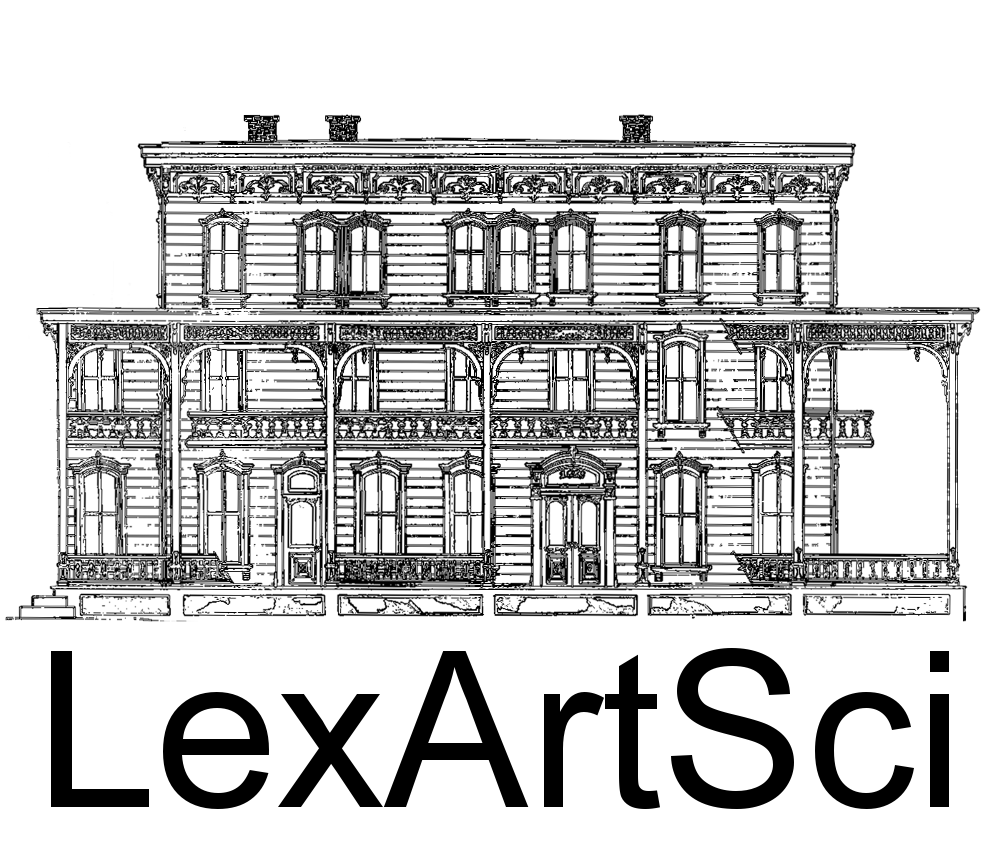 July 22-24, 2022 (and two weekends thereafter) – LexArtSci is participating in Helen Toomer's Upstate Art Weekend. At LexArtSci, curator Jill Benson is organizing 16 artists in the Lexington House Galleries. The cookie bus is being converted into something. Tristan Fitch is working on a sculpture. Ivan Himanen is developing an informational kiosk. Gretchen Grey is beautifying the candy store. Pratt Institute's Design Research in Architecture is sending its inflatable pavilion to Lexington by way of Times Square and Governer's Island. Anthony Fatato will be hosting an open studio. Meditation programs and sound baths on the meadow with Stephanie, nature journaling with Jessica Dalrymple. Guests are invited to explore Lexington and then head over to Prattsville Art Center for more dazzlement. Check out Shelley Hannah Gitelson's fun Guide to Lexington.
Still pending: Four experimental walking paths will wend from the Lexington House as a starting point, in each of the four compass directions: West to Van Dusen's, east to the DEP fishing hole, north around the DEP field and south into the woods to Diamond Notch.
John Virga made some incredible wood signs directing visitors to all the fascinating local spots on our corner of the mountaintop.
July 23, 2022 – Even better than promised and right on time – Van Dusen's General Store has opened! With brokerage facilitated by LexArtSci in collaboration with Mary Kaplan & Patrick Meagher, this is the first public-facing business to open in the hamlet in over 20 years (!). Thank you Will and Caitlin — kudos, well done and we collectively pray for your success and longevity and happiness. Thank you for bring this cornerstone, this forum, a gather place in-lieu-of a town square, to our lovely hamlet.
Ongoing – LexArtSci's Free Form Artist Residency Program. Propose your own agenda and we will do our best to give you what you need.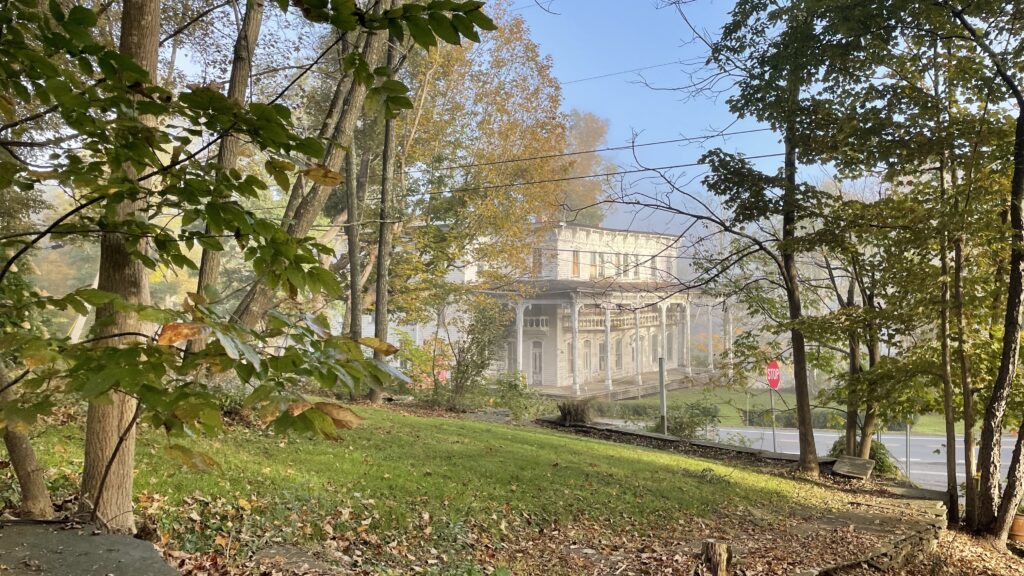 What is LexArtSci?
Lexington Arts + Science is the epicenter of the avante-garde art mecca revitalization of our Catskills mountaintop hamlet of Lexington as a creative hub.
Lexington Arts + Science (LexArtSci) consists of approximately ten buildings of wide variety of uses and sizes spread across a 30+ acre campus, bounded on one side by the Schoharie Creek, on the other by Packsaddle Mountain, and bisected by New York State Route 42.
Although it is in the center of the hamlet of Lexington, in a commercial district, LexArtSci feels very wild – worlds distant from NYC (2.5 hours), Albany (1.5 hours), Hudson and Catskill (45 minutes). Just seven miles from Hunter and Windham ski resorts, the Towns of Windham, Hunter and Prattsville and a thirty minute drive from Woodstock, the hamlet has largely been protected from modern development patterns and is a treasure in and of itself.
The Magic of Lexington Welcomes You.
LexArtSci Welcomes You.
LEXINGTON HOUSE
LexArtSci is working to restore the historic Lexington House in a way that helps to revitalize the larger town of Lexington. Guided by the Strong Towns playbook, combined with an ethos of conservation and creativity, as well as some ideas contained in the people of Lexington's 2018 hamlet revitalization strategy (HRS), we have spent many months getting a sense of the place and speaking with town planners, architects, building professionals, creatives and most importantly, Lexington and the people who live and love here.

The HRS specifies a handful of priorities, among them:
-Establishing a general store;
-Creating space for additional small businesses;
-Making a more walkable hamlet;
-Slowing vehicular traffic through the hamlet;
-Restoring the LexArtSci barn as an anchor venue for the hamlet;
-Restoring the Lexington House and the Lexington Hotel.
Happily, in 2020, artist Patrick Meagher, LexArtSci, Prattsville Art Center, philanthropist Mary Kaplan (1936-2021), and others established Lexington Arts Revival Cooperation (LARC) whose collective goal is to resurrect Lexington hamlet as a creative hub.

LexArtSci brokered the lease agreement for Van Dusen's General Store, paving the way for LARC to fulfill the people of the hamlet's top priority named in its revitalization strategy (linked above). LexArtSci and LARC will continue to address the priorities named in the HRS.
We seek collaborators and co-operators, and are open to dialogue and ideas. Contact Alex at lexartsci @ gmail.com.