UPCOMING EVENTS
Wednesday, April 7, 2021 6:00PM-7:00PM
Conversation: How Artists Build Strong Towns (FREE). LINK OPENS IN ZOOM
This week we speak with artist Emma Ressel, the first artist-in-residence of the "Triple Take" project curated by Four D. We'll talk about photography, food and inspiration for Ressel's most recent work in Lexington House.
"The Four D residency between the Prattsville Art Center and the Lexington House provided an exciting opportunity for me to work on a project I had been thinking about for a long time. I wanted to make still life photographs that depict a "whale fall"— the oasis of life that blooms around a decomposing whale carcass when it falls to the bottom of the ocean. This project will fit into a larger series of photographs I am making where I layer taxidermy and photographic prints in the landscape to create nonsensical worlds. The Lexington House, with its cavernous, light-filled rooms and sublime, decomposing walls seemed like the perfect place to make this project. Over the course of my week I learned about the history of flooding in the area. With the realization that the Lexington house had been at times filled with water, I began to see it in a new way. I am so thankful that the residency allowed me space and time to carry out a project that is meaningful to me, as well as the opportunity to engage with such an awe-inspiring building and surrounding area." -Emma Ressel
www.emmaressel.com @emma.ressel
@four_dprojects
@prattsville_art_center
ZOOM LINKS:
https://us02web.zoom.us/j/83439578549
PAST EVENTS:
March 31, 2021. Nancy Barton, artist and founder of Prattsville Art Center. PrattsvilleArtCenter.org. Damien Davis, artist. Damien Davis (b. 1984) is a New York-based artist, born in Crowley, Louisiana and raised in Phoenix, Arizona. His practice explores historical representations of blackness by seeking to unpack the visual language of various cultures and question how these societies code/decode representations of race through craft, design and digital modes of production. DamienDavisStudio.com
THE BOTTOM UP REVOLUTION
Lexington Arts + Science was recently featured on Strong Towns' "Bottom Up Revolution" podcast. LA+S' Alex Rodriguez and environmental planner Danny Lapin talk with Strong Towns' Rachel Quednau about the Lexington House reactivation, and its role in the community-centric revitalization of Lexington hamlet as a creative hub and arts destination.

Learn more about Strong Towns' powerful community-based town building movement at www.StrongTowns.org
———
On Tuesday, February 9, 2021, Strong Towns' founder and urban planner Charles Marohn spoke with the citizens of Kingston, New York about creating a stronger and more resilient town by understanding how it developed in the first place, as well as overhauling the antiquated 1960s zoning law which remains in effect today.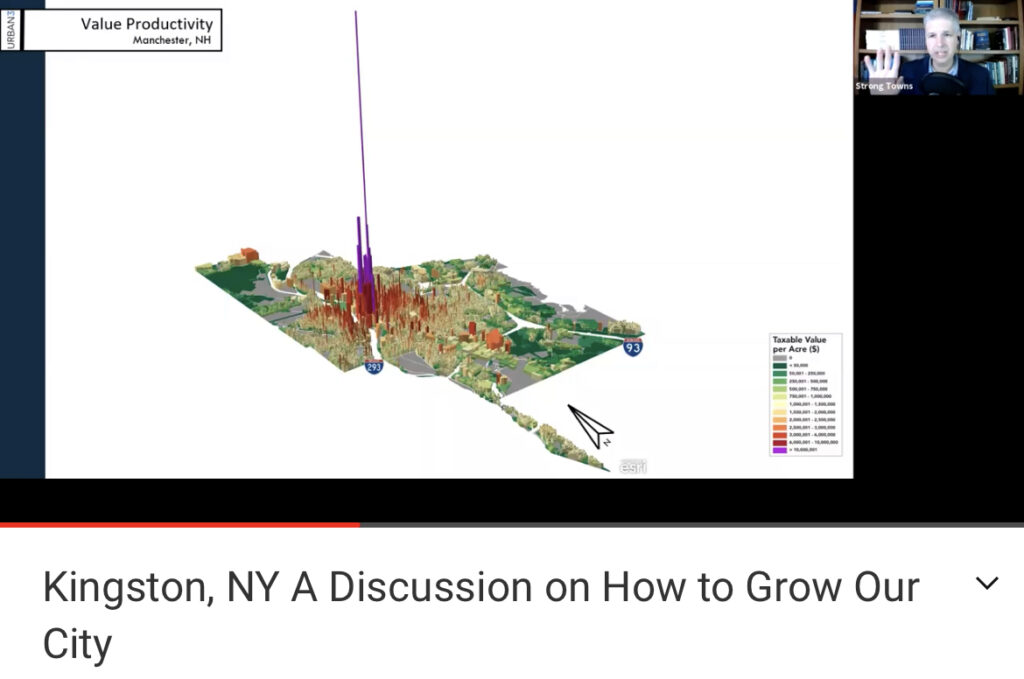 "Kingston New York, A Discussion on How to Grown Our City," The Kingston News (YouTube):
———
Saturday, April 10, 2021
MUSICWORDSFOODLOVE (Lineup and tickets TBA)
A damp, dreary picnic outside on the (probably muddy) meadow, with haphazard live music, spoken word, film and maybe something good.
———
WORKS IN PROGRESS
Winter/Spring 2021
Conversations: SMALL STEPS WE CAN TAKE RIGHT AWAY -- Strong Towns + Place(keep/mak)ing (FREE)
An ongoing series of weekly, one-hour conversations about making new connections, building community and piggybacking on the longstanding arts tradition to revitalize our town as a cultural destination.
Wednesdays 6:00PM-7:00PM via Zoom (FREE).
THESE CONVERSATIONS HAVE BORNE THE FOLLOWING INTIATIVES:
-Community Garden: I learned that there was once a (community?) garden (pre-2015 DEP improvements) in the space where there is water treatment in the center of town. We would love to see one again, let's imagine what a community garden might look like!
-Graham Foundation Grant Application for Symposium and Film in collaboration with Prattsville Art Center. Submitted Feb/2021.
-Craft Fair/Vintage Market - Jamie Richard (EST)
-Public Sculpture/Artworks: with Pratt University Dept of Design/Architecture, Patrick Meagher (Lineland), Kate McNeely ("The Climate Ribbon"); murals.
-Revisiting the 2019 Hamlet Revitalization Strategy: with town planners Ivan Himanen and Danny Lapin, seeking grants for restoration of Lexington House. Sidewalks, car-centric vs. walkability wrt town population distribution.
-Community Recreation: Multi-use spaces; barn theater conversion. Climbing gym, theater, rollerskating, event, concert space (natural ampitheater).
-Yellow Bike Project: Public, shared bicycle network. Anybody?
-Mountaintop Cookie Project: Cultural activist and provocateurs John Halpern (ICA/The Tuning Fork) is spearheading the conversation on designing a cookie to represent Lexington our community. More details to follow.
-Dance/Movement/Choreography: Several artists, choreographers and teachers have expressed an interest in supporting our project through performance artwork, film, and fundraising benefits. Proceeds would be directed to a fund for the renovation of the exterior of the Lexington House, which will function as workspaces for artists, makers and thinkers - plus gallery spaces and café.
-General Store: In keeping with the Town of Lexington's objective of supporting a "classic" General Store outlined in the Riverstreet's revitalization strategy of January 2019 (pic below), Lexington Arts + Science LLC sought an Empire State Development (ESD) Grant in 2020. We support a General Store in the commercial space east of the USPS, adjacent to the future Lineland Sculpture Garden site. (Feb 2021)
——-
LEXINGTON HOUSE
We are interested in reactivating the historic Lexington House in a way that helps to revitalize the larger town of Lexington. We are guided by an ethos of conservation and creativity as well as ideas contained in Lexington's recovery strategy survey which we have reviewed carefully. No decisions have been made and we are getting a sense of the property now, and speaking with building professionals.
We seek investors and operating partners and are always open to dialogue and ideas. Contact lexartsci @ gmail.com.
WHY "LEXINGTON ARTS + SCIENCE?
In short, because we are fascinated by both arts and science. Serendipitously, the Lexington House property has a long tradition of both. To elaborate:
At Lexington House, Art has been present in the form of terraformation, architecture, horticulture, theater, performance, installation, graphic design, music, film, dance and likely every other form of human expression. Science has long been present, perhaps more in the background: in the form of tanning, animal husbandry, food production, tincturing, construction, farming, engineering, education, documentation of natural history.
Of course there is vast divide between Art and Science. Art is often seen as creative, intuitive, expressive, sensual, experiential, and emotional. Science is often seen as methodical, logical, explicative, intellectual, cognitive, and rational.
However, Art and Science are intimately related. Art and Science meet in sentiment, which occurs in well-defined areas of the brain . . . "science explains feeling, while art transmits it" (p.127) – but even more fundamentally, "the common property of science and art is the transmission of information…and…the respective modes of transmission in science and art can be made logically equivalent" (p.128). Biologist Edward O. Wilson in his 1998 book, Consilience: The Unity of Knowledge.
We sense the powerful creative energy of this place, along with a responsibility to be our most ethereal selves, and to steward this land and honor those before us, by recognizing and incorporating into our work, the Arts and the Sciences, which are ultimately the product of the humanity before us.
Lexington Arts + Science
Fostering Creativity, Conservation and Exploration of Nature Through the Arts + Science.
PAST EVENTS:
-Screening of Joseph Bueys: Transformer by John Halpern (ICA) at the Barn Theater, followed by a Q&A with Nancy Barton (Prattsville Art Center) and Patrick Meagher (Lineland Project).
-The Barn Theater: September 12, 2020. An afternoon reading of "Three Sisters" by Anton Chekov, with musical interludes and a toast. Bring a blanket and pack a picnic to enjoy on your own private patch of meadow.
-Artist-in-Residence: Anne Sofie Norskov, filmmaker, August 2020.
-Market at Lexington House: Our rolling art bus (neé Betty Shortbus) was employed in the service of delicious treats and simple eats. All proceeds support the Artists managing the Market. It created a wonderful place to sit and meet our neighbors and allowed us to begin dialogue about important ideas and plans.
PRATTSVILLE ART CENTER & FOUR-D. Residency at Lex House
Pictures to follow.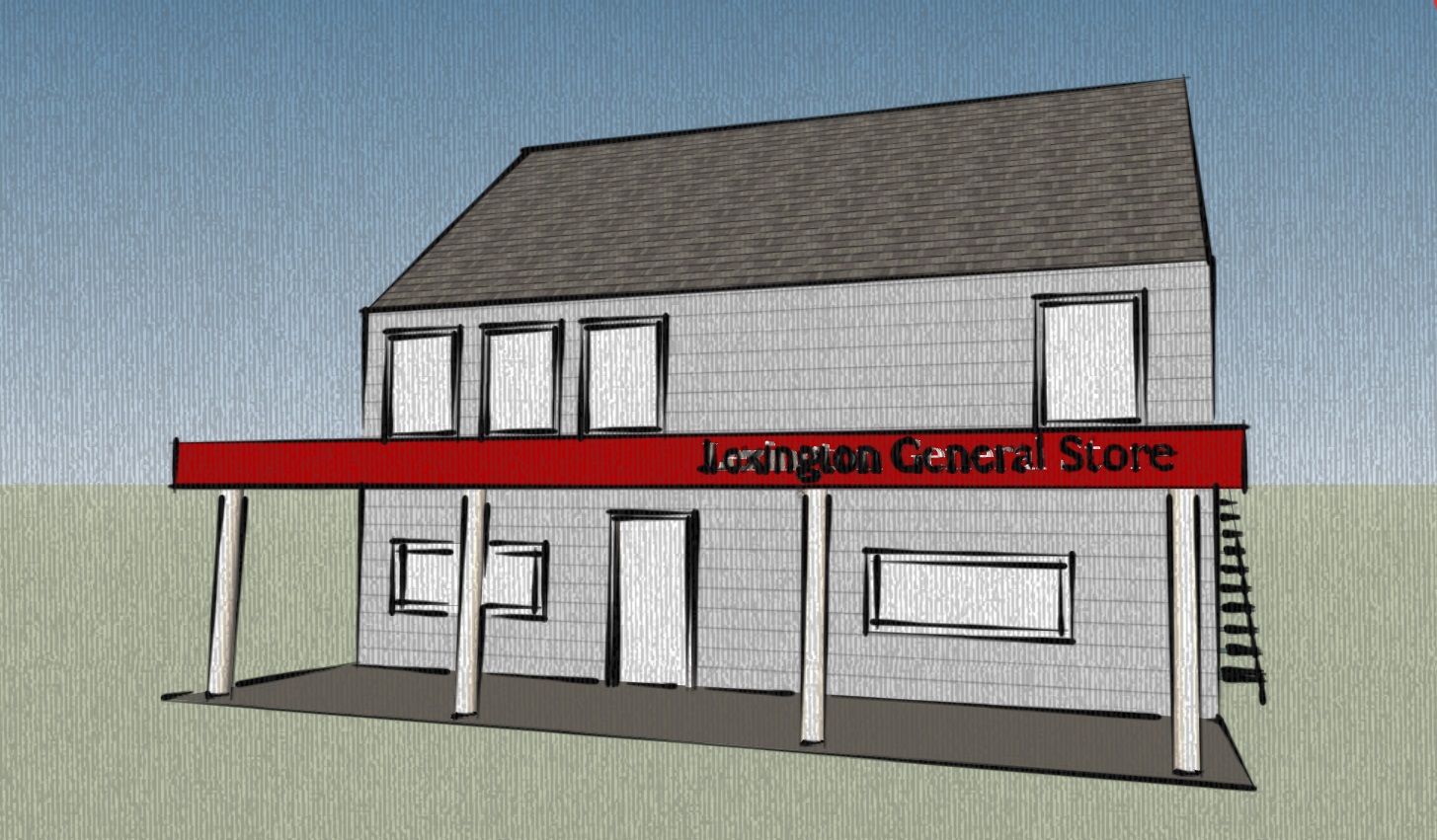 Just a sketch of the printshop.
Note: Place Alliance's "Town of Lexington Hamlet Revitalization, Presentation of Final Illustrations," October 2018 public presentation is available for viewing here.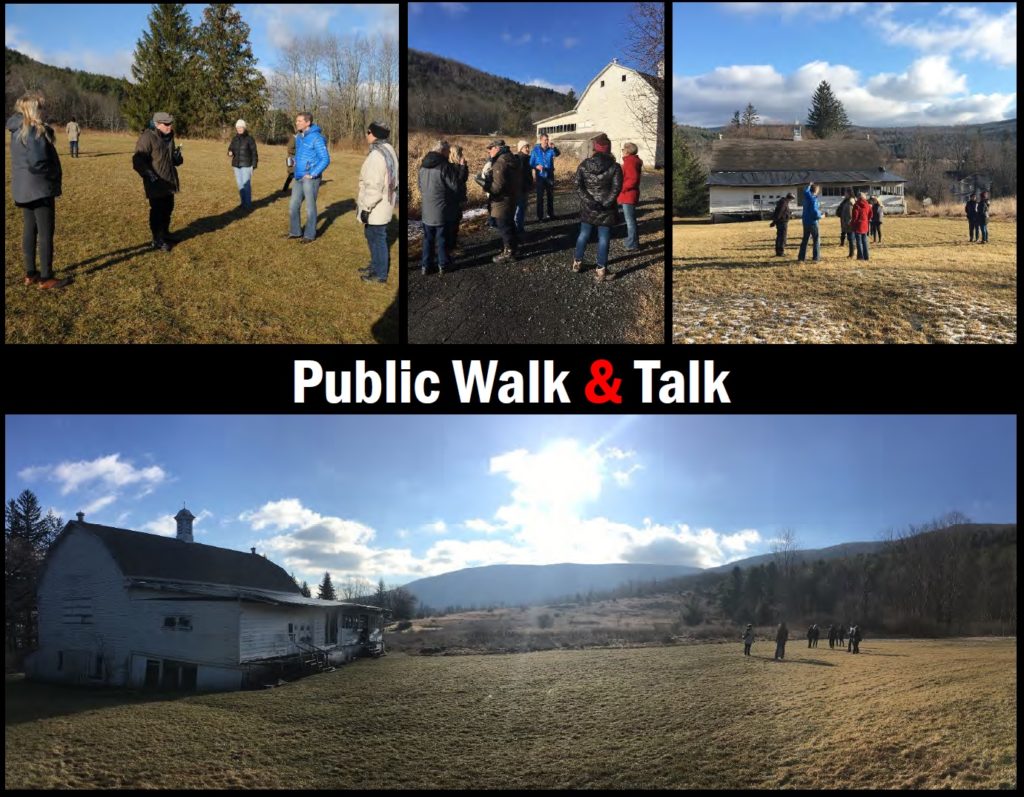 Snapshots: